The first Hillsdale Farmer's Market of 2014 was was beautifully bright and cold, but I was thickly bundled and had a chance to do a little basking in the sunshine. I love having to get up early on market days, because then I see the sunrise! It was gorgeous today. And so peaceful. Here's a view of the Tualatin Valley's morning:
We are happy to announce that we will be at the
Hillsdale Farmer's Market
at least through March 2014. The market is every other Sunday from 10-2. That's Rox Chox in the photo below, second booth on the right with the red tent and table.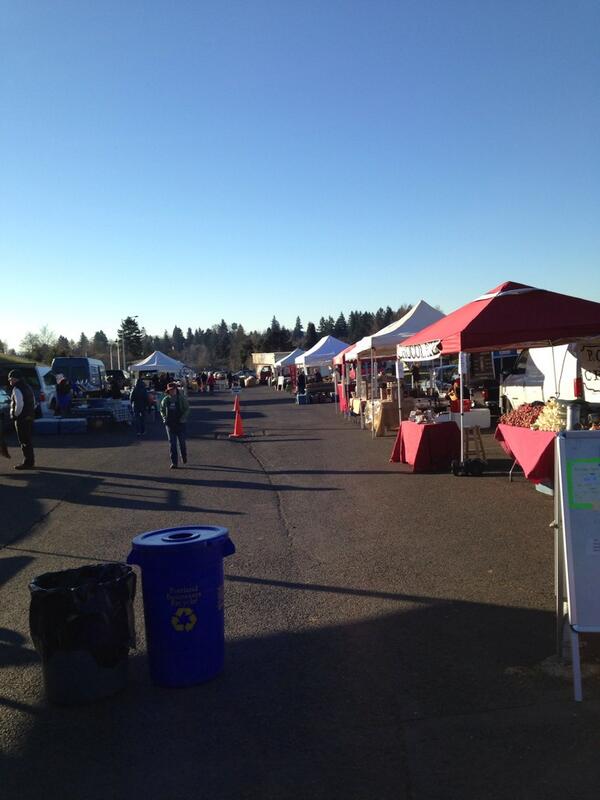 The next Hillsdale Market will be Sunday the 19th of January, when our favorite vegan employee Matt will be giving out samples and market-direct deals to you while I take a trip to visit family.
I hope to see you every other Sunday after that! Have an awesome 2014.